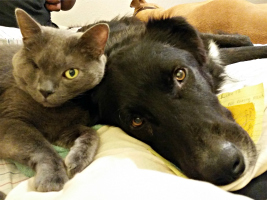 Vet Care with a Heart INDIVIDUALIZED FOR YOUR PET
We believe your pet is a member of your family and deserves to be treated as such. We tailor each pet's medical care to fit their individual needs based on age, lifestyle and special circumstances.
We combine our expertise with your needs, insights and desires to create a personalized treatment plan for you pet.
Our services include:
Companion animal medicine
Surgical procedures for small animals
Dental procedures for small animals
Grooming and Boarding
Science Diet dog and cat food distributor